Nyssa sinensis seed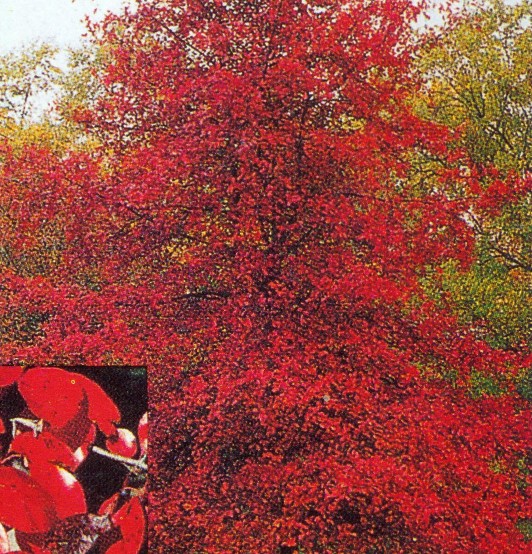 Nyssa sinensis commonly known as chinese Tupelo is a frost hardy, fast-growing deciduous tree native to china.
Growing to some 10 to 12 metres in height and almost as wide, it has an attractive rounded shape at maturity. Like many other Nyssa, young trees grow with a pyramidal habit.
The 20 cm long, green leaves are very attractive and turn brilliant shades of red, yellow, and orange in autumn. Flowers of black tupelo are greenish white and do not merit much attention.
Small, greenish-white flowers appear in the spring in axillary clusters but do not merit much attention. They are followed by small blue fruits . The fruits are popular with scavenging birds. Bee keepers seek out the tupelos while in bloom, because tupelo honey is particularly distinct and flavoursome.
Nyssa sylvatica is a beautiful shade tree and its autumn fall colour scheme alone makes it a highly desired landscape plant They look wonderful in autumn because the tracery of dark stems and branches contrasts beautifully with the yellow, orange, red and crimson foliage.