Tetradium ruticarpum seed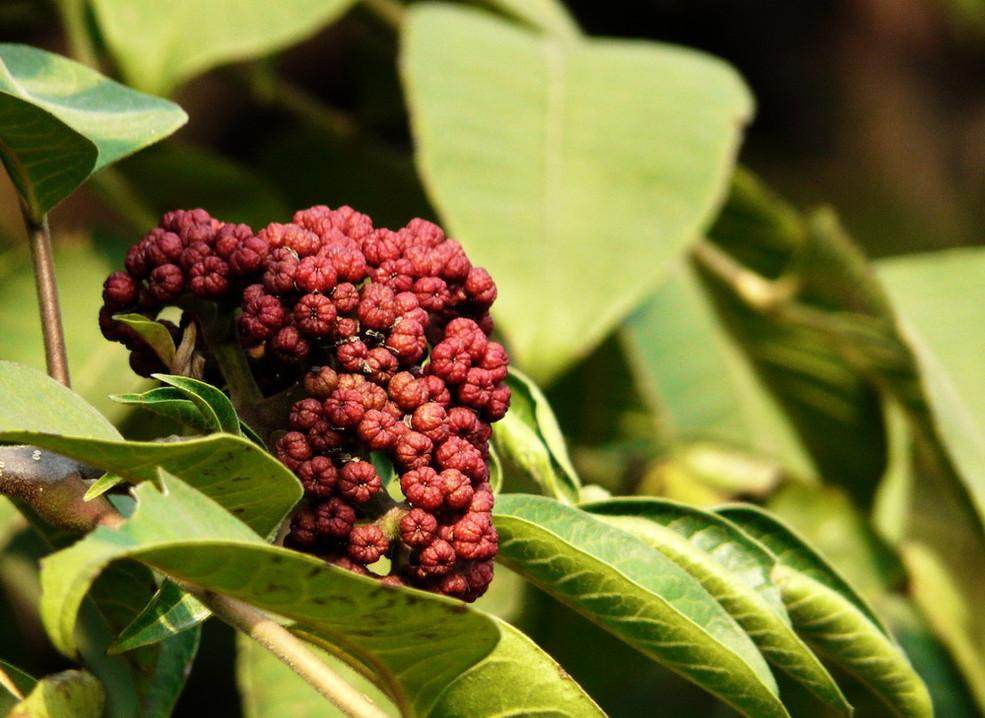 Evodia 'Tetradium ruticarpum'
Evodia officinalis
Arbre à Miel
Common Name: Tetradium ruticarpum
Botanical Name: Tetradium ruticarpum syn. Euodia officinalis, E. rutaecarpa.
Genus: Tetradium
Family: Rutaceae
Cultivation: Well-drained soil in sun or partial shade. Remove dead or congested growths in early spring.
Propagation: By seed sown in autumn; by root cuttings in midwinter.
Harvest: Fruits are collected when ripe and dried for use in decoctions.
Native Location: china and Taiwan
Height: 9m (28ft)
Width: 5m (15ft)
Hardiness: Z9-11
Parts Used: Fruits (wu zhu ya)
Warning:
Fruits are poisonous.
Excess causes diarrhea, dyspepsia, and delirium.
Properties: A pungent, bitter, very warming herb that relieves pain, destroys intestinal parasites, stimulates the uterus, controls vomiting, and is anti-bacterial. It increases both body temperature and blood pressure.
Medicinal Uses: Internally for stomach chills and pains, vomiting and acid regurgitation, diarrhea (especially in early morning), painful menstruation, and threadworm infections. Usually combined with Glycyrrhiza glabra (See, Licorice) to reduce toxicity and with Zingiber officinalis (See, Ginger) for abdominal chills.
This genus of nine species of evergreen and deciduous trees and shrubs occurs in the Himalayas, and southern and eastern Asia. It is closely related to Euodia and Ravensara, and resembles Phellodendron (See, Amur Cork tree) in appearance. Several species are grown for their attractive leaves and large clusters of fruits. Tetradium ruticarpum was first recorded in chinese medicine before CE200, during the later Han dynasty.
Tetradium ruticarpum
A broadly spreading, rounded, dome shaped. Some records include: 8 years – 33 feet; largest on record – 35 x 20 feet with a trunk diameter of 1 foot ( possible that broader, wider trunked trees occur )
Its deciduous foliage is pinnate and up to 18 inches in length. The leaves are composed of 5 to 15 elliptic leaflets up to 7 x 3 inches in size. The very lush, tropical looking foliage is hairy when young turning to glossy deep green and smooth above and blue green beneath. The foliage turns to yellow in autumn.
The aromatic, small, creamy-yellow flowers are in wide flattened dense Flower heads up to 7 inches across at the ends of the shoots from June to August.
The flowers are later followed by beaked red capsules up to 0.25 inches in dense clusters.
The light gray bark is smooth and beech-like.
Prefers well drained, fertile soils in full sun to partial shade. Hardy zones 5 to 9 thriving in the Mid Atlantic and Deep South as well as cooler climates such as the Pacific Northwest and Great Britain. Easy to grow and pest and disease resistant.