Cupressus funebris seed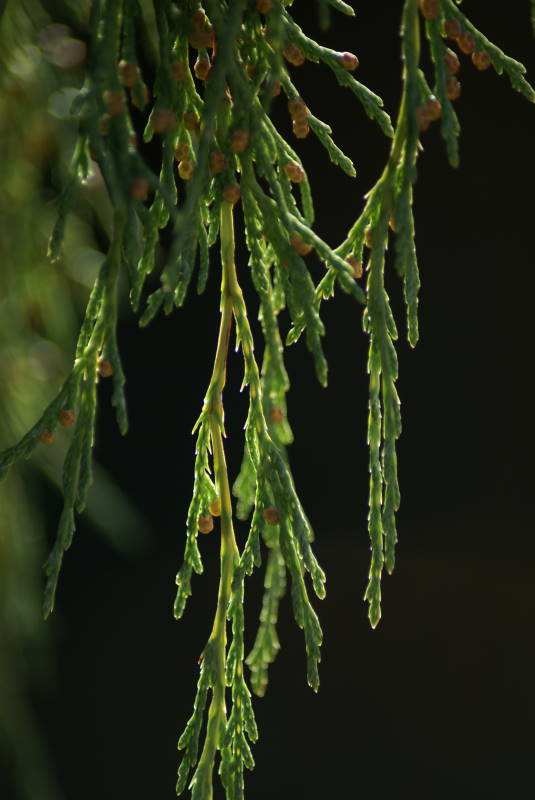 chinese WEEPING CYPRESS
GENUS CUPRESSUS FUNEBRIS
Cupressus funebris, commonly known as Chinese Weeping Cypress is native to southwestern and central china. It is a medium-sized conifer growing to 20-35 m In height tall, with a trunk up to 2 m diameter. The foliage grows in dense, slender, moderately pendulous sprays of bright green with slightly flattened shoots. The leaves are scale-like, 1-2 mm long, up to 5 mm long on strong lead shoots.
Young trees up to about 5-10 years old have juvenile foliage with soft needle-like leaves 3-8 mm long. The scented yellow flowers appear in October and November and crushed foliage has the scent of grass. The seed cones are globose, 8-15 mm long, green maturing to dark brown. The cones open at maturity to shed the seed. The pollen cones are 3-5 mm long, and release pollen in early spring.
It is cultivated as an ornamental tree in warm temperate regions.
It can take a range of soils ranging from acid to alkaline, sandy to well-drained loam or peat in full sun. It is very tolerant of hot, dry conditions although in Australia it is best suited to the southern states. It is moderately frost tolerant. Cultivation is from seed. Germination is improved by three weeks of stratification/cold treatment.