Acer pensylvanicum seed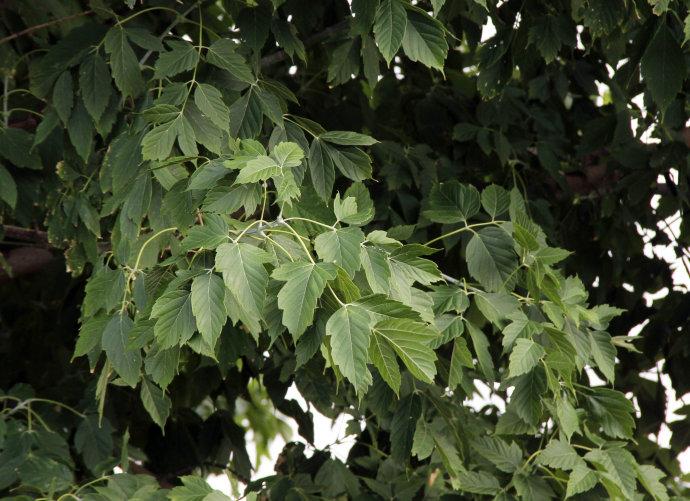 Acer pensylvanicum Striped maple
leaf:
The leaves of Striped maple are lobed with 3 pointed lobes. The leaves are 8 – 15 cm (3.2 – 5.9 in) long and 6 – 12 cm (2.4 – 4.7 in) broad. The leaf margin is serrated.
bark:
The bark gives the tree its name. Striking are the bright stripes on the green bark especially on the younger wood.
The three-pointed "goosefoot" leaves can be up to .3m (1ft) wide. fall foliage: bright yellow
Zone: 3 to 7
Height: 15.00 to 25.00 feet
Spread: 12.00 to 20.00 feet
Bloom Time: April to May
Bloom Description: Yellow
Sun: Part shade
Medicinal use of : A tea made from the inner bark is used in the treatment of colds, coughs, bronchitis, kidney infections, gonorrhea and the spitting of blood. A wash is used externally on swollen limbs and as a wash for paralysis. A tea made from the leaves and twigs is used to both allay and induce vomiting, depending on the dosage.
Other uses of : The leaves are packed around apples, root crops etc to help preserve them. The wood is light, soft, close-grained and satiny, it weighs 33 lb per cubic foot. It is not used commercially, though it is sometimes used for fuel.
Propagation of : Pre-soak stored seed for 24 hours and then stratify for 2 – 4 months at 1 – 8C. It can be slow to germinate.