Viburnum opulus seed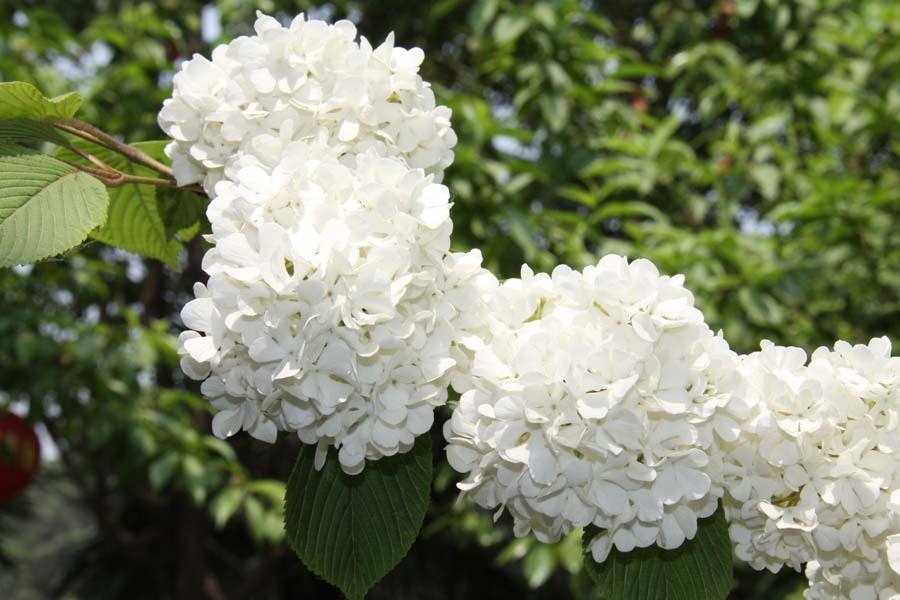 Viburnum opulus Roseum is commonly known as Snowball trees. These viburnum shrubs bear round clusters of sweetly scented white flowers that resemble snowballs and give the plants their common name. The flowers of Viburnum opulus Roseum are sterile so these shrubs won't produce berries. The green leaves of Viburnum turn to shades of russet and purple in autumn.This Viburnum has been given the RHS Award of Garden Merit as an excellent garden plant.Grow Viburnum opulus Roseum in any moderately fertile, moist but well-drained soil.
Guelder rose
Latin name: Viburnum opulus
Guelder rose is a deciduous, small shrub with upright branches, which grow up to 2-5 m (6.5-16.5 ft) and belong to the family of Adoxaceae.
Its raw fruits have a strong acidic taste, but the cooked berries are very tasty.
The berries are usually harvested after the first frost and can be processed into jelly or jam.
The berries should be consumed only in small quantities.