Pulicaria Dysenterica seed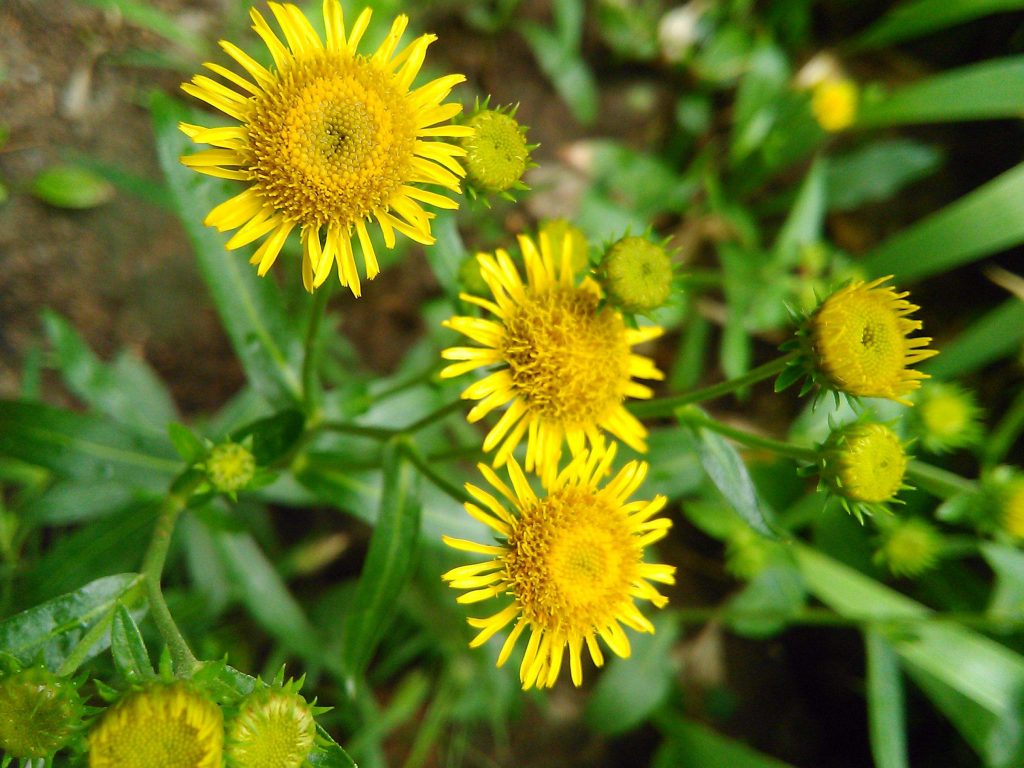 Pulicaria dysenterica
Wildflower
Height : 100cm
Common fleabane is an attractive, native and perennial
member of the daisy family.
It is a distinctly downy, almost woolly plant
that grows to about 1m and has lanceolate wavy edged leaves.
The rays and disc florets,
which make up the 3cm diameter Flower heads,
are golden yellow with the flowers
blooming from July to late September.
The open flower heads of Common fleabane
are an important pollen and nectar source
for a wide range of
bee, hoverfly and butterfly species.