Plains coreopsis seed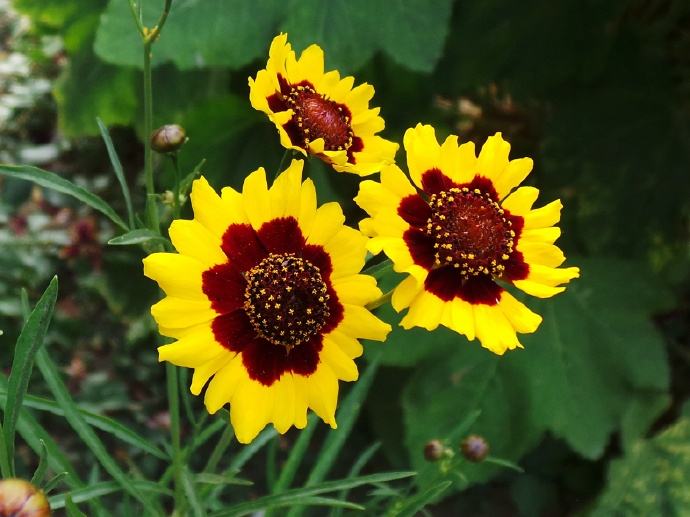 Coreopsis Plains Coreopsis Tinctoria is one of the most popular annual wildflowers. Plains Coreopsis seeds are very easy to germinate, and also called Calliopsis or Tickseed, this annual Coreopsis plant produces numerous bi-colored in yellow and red, vivid flowers that have eight gold-yellow rays surrounding burgundy centers of variable size. The blooming Coreopsis flowers are attractive to butterflies.
Coreopsis Plains is a cheerful and bright meadow wildflower that makes a wonderful addition to a rock garden or wildflower planting. One of North America's best-loved annuals, Coreopsis is also one of the easiest flowers to grow, and Coreopsis Tinctoria seeds can be started directly outdoors. Plains Coreopsis is an ideal plant for areas that have poor drainage or remain wet for long periods of time, but the plant will also tolerate dry conditions. Coreopsis self-seeds easily and makes an excellent cut Flower.
PLANT PROFILE
Season: Annual
Height: 24-30 Inches
Bloom Season: Summer
Environment: Sun/Partial Shade
Soil Type: Average/Poor/Dry/Moist, pH 6.2-7.2
PLANTING INSTRUCTIONS
Sow Indoors: Spring (4-6 weeks before last frost)
Sow Outdoors: Spring
seed Depth: 1/16 Inch
Germination Time: 14-20 Days