Magnolia insignis seed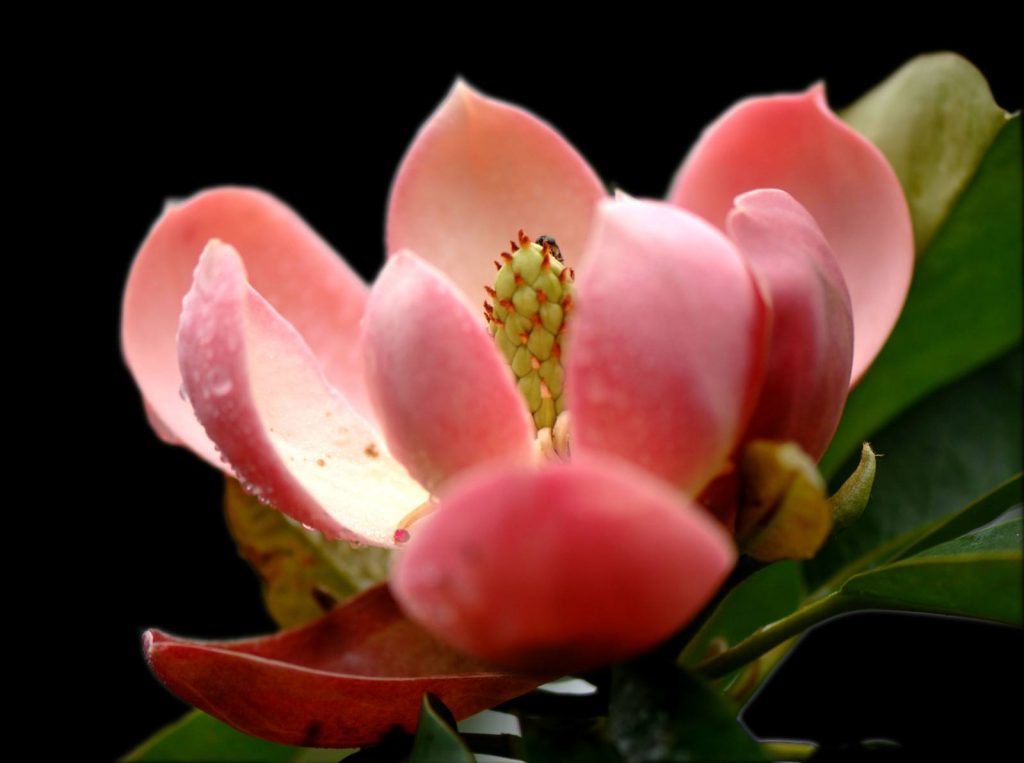 Height – 30′ / 9 m
Spread – 10-15′ / 3 – 4,50 m
Plant type – tree
Vegetation type – Evergreen
Exposure – Full Sun, Partial Sun
Soil PH – Acidic, Neutral
Soil type – Clay, laom, well drained
Water requirements – Average water needs. Water regularly, no overwatering
Landscape uses – This plant is attractive to bees, butterflies and/or birds, flowers are fragrant. Suitable for growing in containers
Leaf / Flower color – Green / Pink
Plant growth rate – Medium
This rare tropical and stunning member of the Magnolia family is evergreen tree getting between 25-30 feet and 10′ to 15′ wide. It is upright-oval in form and has attractive grey-brown bark. The leaves droop gracefully along the stems and are up to 10″ long. Pink flower buds appear late fall to winter and open anytime from February to July, depending on climate. Has huge fragrant creamy white magnolia-like flowers cream or pink-tinged within, pale pink to red without. Spikes of purplish red fruits later decorate the plant.
Grow in humus-rich, moist but well drained soil in full sun to light shade.
Requires a very warm, sheltered garden or can be grown as a conservatory plant if moved inside in the winter.
Magnolia insignis Manglietia insignis