Consolida ajacis seed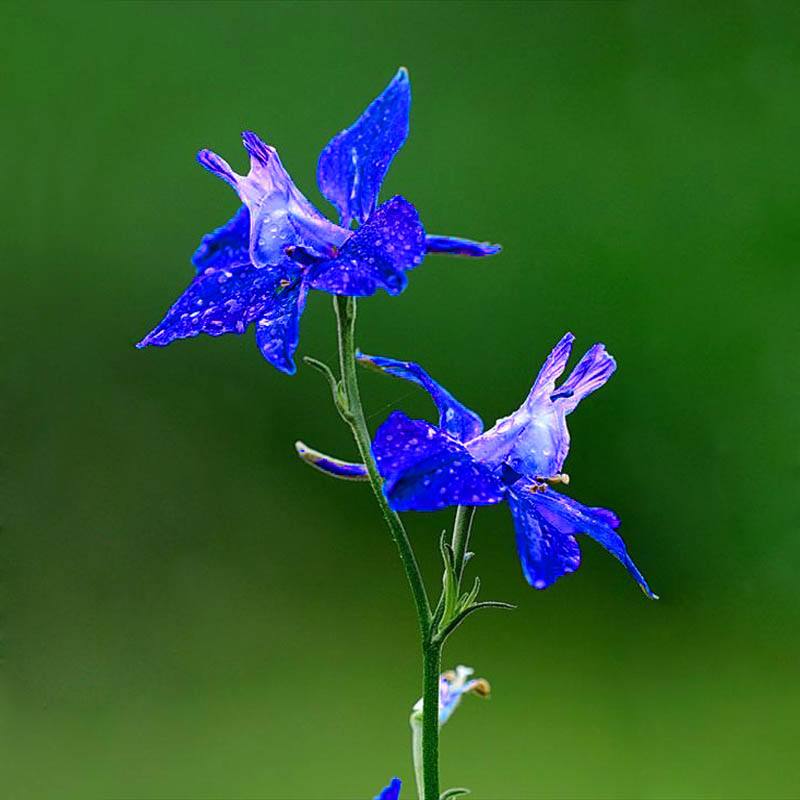 Rocket Larkspur Mixed Colors Delphinium Consolida Ajacis is a herbaceous annual native to southern Europe. If started indoors, Rocket Larkspur seeds have to be wrapped in a wet paper towel and placed in a refrigerator for 1-2 weeks prior sowing outdoors. Also called Annual Delphinium, Consolida Ambigua, and Delphinium Ambiguum, Rocket Larkspur produces tightly compact blossoms that are arranged on spikes in shades of pink, white, and deep blue, and its flowers are distinguished by a backward projecting spur, formed by the upper petal of the Flower. Delphinium Ajacis develops quickly, shooting up like a rocket, hence its common name.
Rocket Larkspur is a delightful and easy to grow garden favorite which is best suited for flower beds and borders where it may self-sow year after year. Delphinium Ajacis seeds can be started directly outdoors in fall, and the established Rocket Larkspur grows best in full sun to partial shade in very well-drained soils. Because of its tall, upright, colorful flower spikes, Rocket Larkspur makes a wonderful plant to accent any cut flower arrangement.
PLANT PROFILE
Season: Annual
Height: 36 Inches
Bloom Season: Summer/Fall
Environment: Sun/Partial Shade
Soil Type: Rich/Average/Moist well-drained, pH 6.1-7.3
PLANTING INSTRUCTIONS
Sow Indoors: Winter/Spring (4-6 weeks before last frost)
Sow Outdoors: Fall
Seed Depth: 1/8 Inch
Germination Time: 14-28 Days